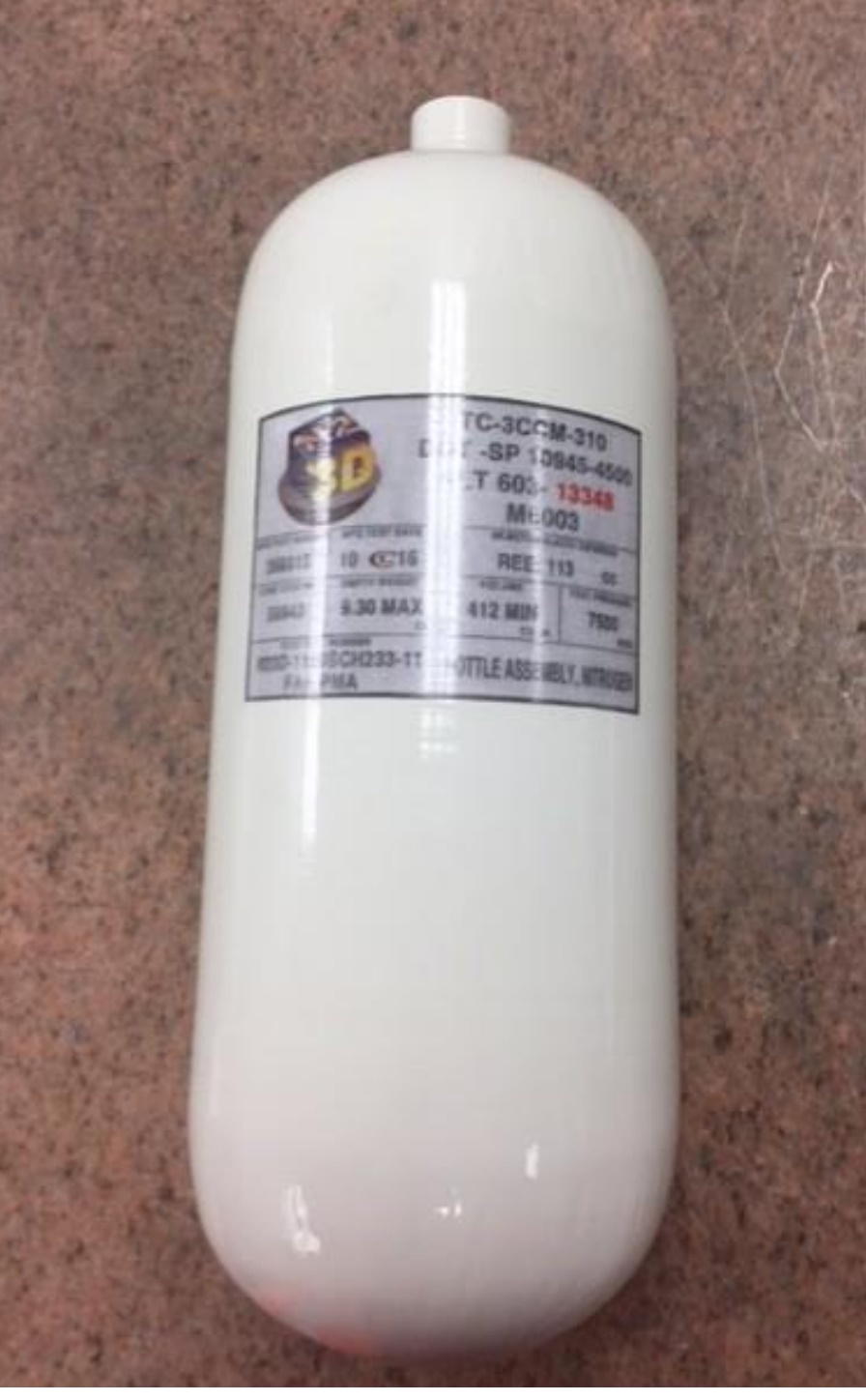 Part #: N23D-1159SCH233-11

The N23D-1159SCH233-11 pneumatic cylinder is approved for replacement of cylinder P/N 1159SCH233-11 from Gulfstream. The N23D cylinder is manufactured to the same DOT specification as the Gulfstream 1159SCH233-11cylinder. The construction is of an aluminum liner, wrapped with impregnated Carbon fibers, and covered with a fiberglass protective layer. The N23D-1159SCH233-11 pneumatic cylinder is eligible for installation into the Gulfstream aircraft.
Gulfstream GV, GVI (G650)
All images used are for illustrative purposes only. The specifications of cylinders is correct at the date published but may be subject to change as necessary and without notice. Images are indicative of the quality and style of the specification and may not represent wholly the actual product.