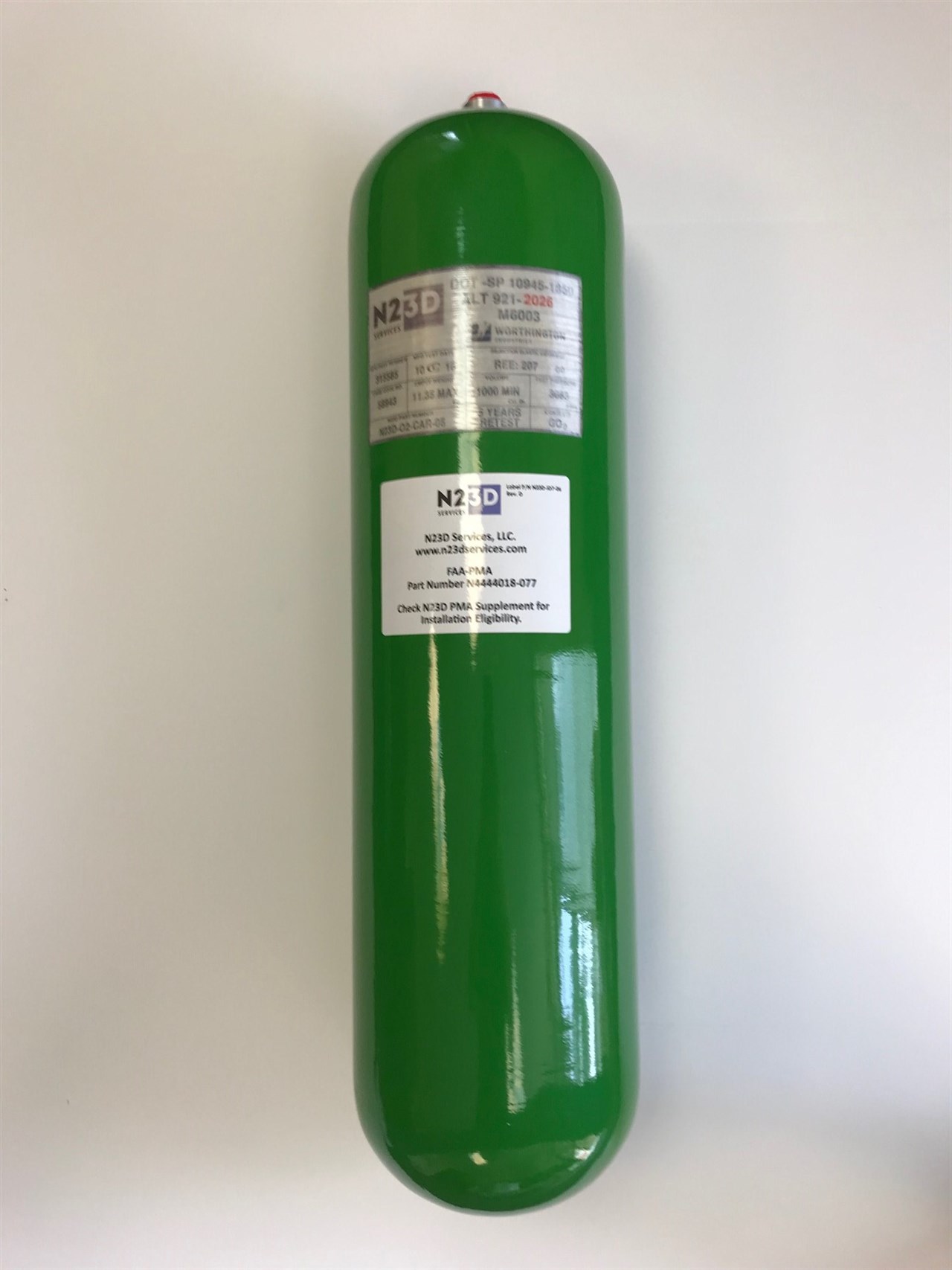 Part #: N4444018-077

The N23D P/N N4444018-077 cylinder is a FAA-PMA approved replacement for B/E Aerospace cylinder P/N 4444018-077. The N4444018-077 PMA cylinder is manufactured to the same DOT specification as the B/E Aerospace 4444018-077 cylinder The cylinder is constructed of a seamless aluminum liner with a carbon fiber epoxy resin base wrap with S-glass composite overwrap and polyurethane top coating. The N23D P/N N4444018-077 PMA cylinder is eligible for installation into the Oxygen Systems on the Embraer EMB-505 aircraft.
All images used are for illustrative purposes only. The specifications of cylinders is correct at the date published but may be subject to change as necessary and without notice. Images are indicative of the quality and style of the specification and may not represent wholly the actual product.